Vol. 10 No. 2 (2022)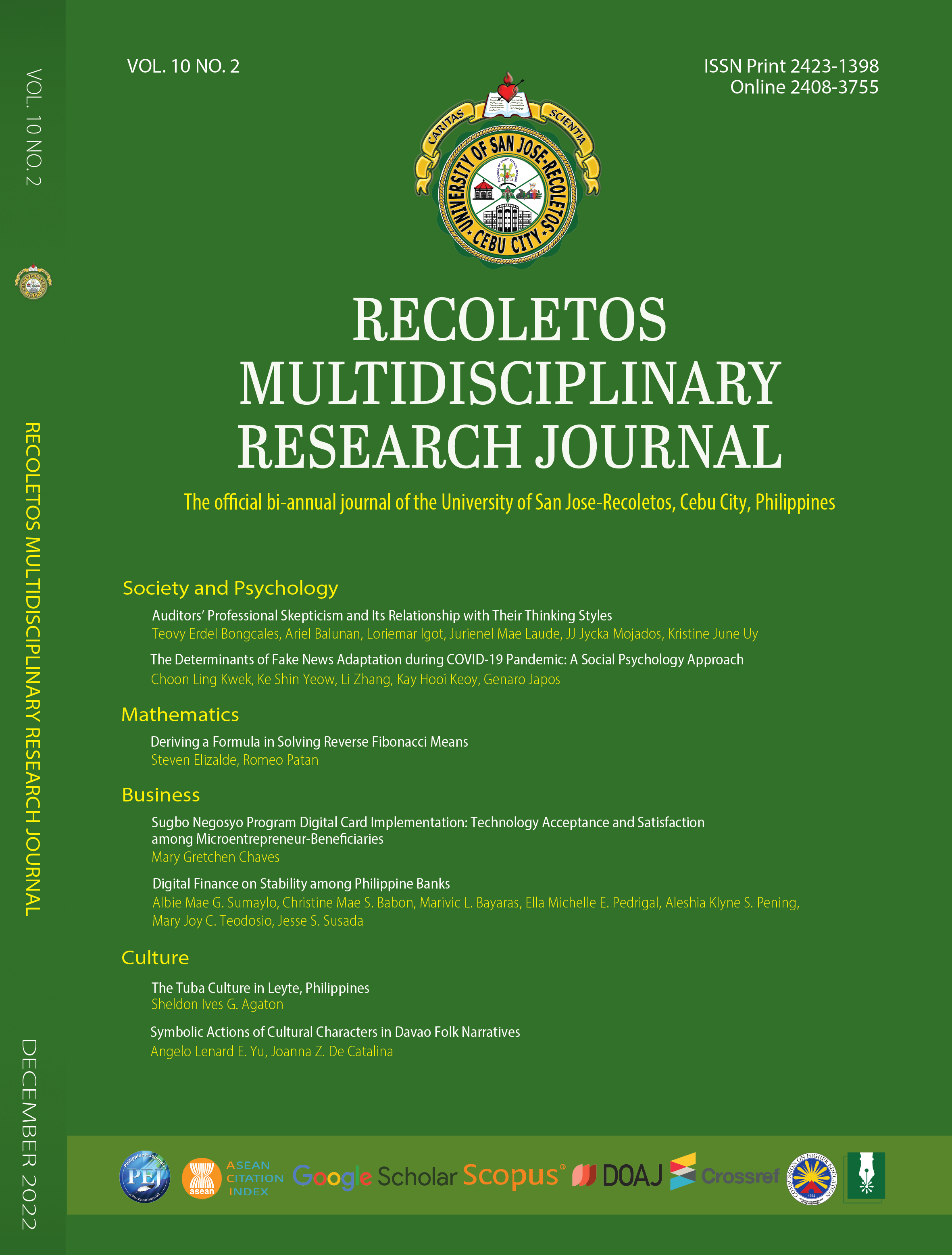 Welcome 2023!
The water rabbit in the Chinese culture is associated with intuity and thoughtfulness (shorturl.at/KLOPR).  At first glance, these characteristics may seem far from what a researcher needs, but in hindsight, to work using one's instinct and to be in "the state of being absorbed in thought" are often necessary for research work.
In RMRJ's December issue, the authors' intuition and thoughtfulness, vis a vis the methodological rigor they employed, are showcased. 
Under Society and Psychology, the Auditors' Professional Skepticism and Its Relationship with Their Thinking Styles and The Determinants of Fake News Adaptation during COVID-19 Pandemic: A Social Psychology Approach were explored.
In Math, the readers will be brought to an investigation of Deriving a Formula in Solving Reverse Fibonacci Means. 
The Business community will be presented with updating and how these efforts fared in Sugbo Negosyo Program Digital Card Implementation: Technology Acceptance and Satisfaction among Microentrepreneur-Beneficiaries and Digital Finance on Stability among Philippine Banks.
Culture will be unveiled in The Tuba Culture in Leyte, Philippines, and the Symbolic Actions of Cultural Characters in Davao Folk Narratives.
Thank you for being part of the academic discussion in RMRJ.  We look forward to your active contribution in the ongoing conversation.
Professor NILO T. BUGTAI, Ph.D.
Editor-In-Chief
Full Professor of Manufacturing Engineering and Management (MEM)
Director, Institute of Biomedical Engineering and Health Technologies (IBEHT)
De La Salle University, Manila Philippines