CALL FOR PAPERS Vol. 9 no. 2 December 2021
2021-06-10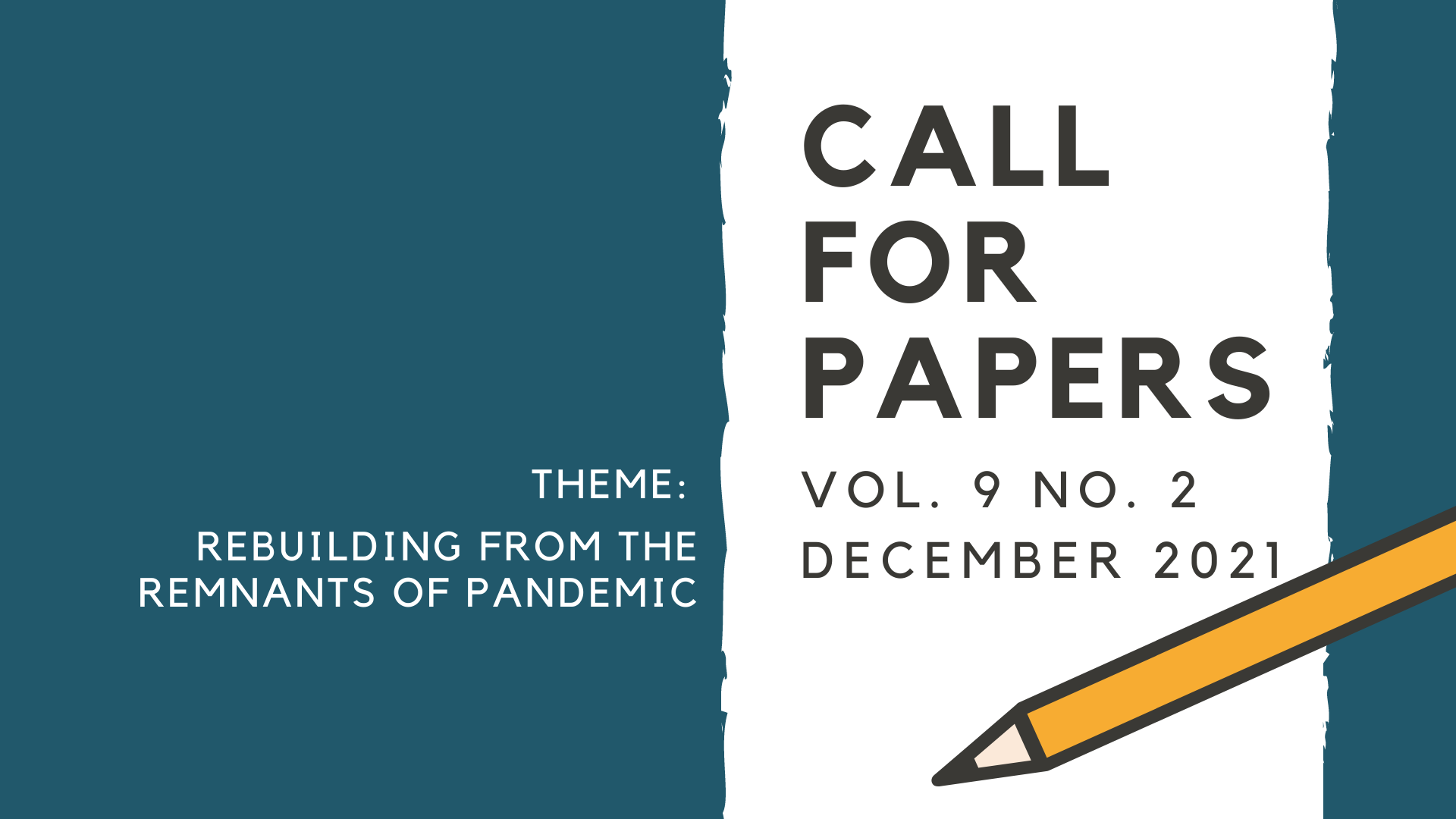 You are invited to submit a paper for possible publication on the December 2021 issue of the Recoletos Multidisciplinary Research Journal with the theme: Rebuilding from the Remnants of Pandemic.
COVID-19 has brought volatility, uncertainty, complexity, and ambiguity (VUCA) to the world (Nangia, M., & Mohsin, F., 2020; Noda, Y. 2020; Murugan et al., 2020; Achsan et al., 2021) yet, the resilient spirit in the human person makes individuals and communities rise. Against this backdrop, the 9.2 issue of the RMRJ aims to provide an avenue for scholars to showcase their works on rising from the effects of the pandemic. Hence, RMRJ would like to invite papers examining topics from across the journal's scope for submission. Topics include but not limited to:
Sustainable development
Curricular innovation
Learners in the Digital World
Real Estate and Green Economy
Energy, water, recycling, waste management
Industry 4.0
Innovation Marketing and Technology
Knowledge Assets and Management
Ethics and Sustainability Issues
University-Industry Collaboration
Technology Entrepreneurship
Best Practices in Surviving the Pandemic
Successful Research Strategies in Pandemic
Individual or Group Breakthroughs
Submission Link:  http://bit.ly/RMRJsubmission
Important dates
          Start of Submission: June 5, 2021
          Deadline of Submission: October 15, 2021
          Publication of Accepted Papers: December 2021
Contact Information
          Jessica Magallon-Avenido
          Managing Editor
           recoletos_journal@usjr.edu.ph
Join us now in the conversation. Submit your manuscript!