RMRJ's Appreciation Night
𝐑𝐞𝐜𝐨𝐥𝐞𝐭𝐨𝐬 𝐌𝐮𝐥𝐭𝐢𝐝𝐢𝐬𝐜𝐢𝐩𝐥𝐢𝐧𝐚𝐫𝐲 𝐑𝐞𝐬𝐞𝐚𝐫𝐜𝐡 𝐉𝐨𝐮𝐫𝐧𝐚𝐥 (𝐑𝐌𝐑𝐉) 𝐡𝐨𝐥𝐝𝐬 𝐀𝐩𝐩𝐫𝐞𝐜𝐢𝐚𝐭𝐢𝐨𝐧 𝐍𝐢𝐠𝐡𝐭 𝐭𝐨 𝐫𝐞𝐜𝐨𝐠𝐧𝐢𝐳𝐞 𝐭𝐡𝐞 𝐜𝐨𝐧𝐭𝐫𝐢𝐛𝐮𝐭𝐢𝐨𝐧 𝐨𝐟 𝐞𝐱𝐞𝐦𝐩𝐥𝐚𝐫𝐲 𝐢𝐧𝐝𝐢𝐯𝐢𝐝𝐮𝐚𝐥𝐬
Esteemed guests attended the RMRJ's Appreciation Night held last October 10, 2022, Monday, at Bayfront Hotel. The event was organized in celebration of the dedication and support given to the research journal.
The Recoletos Multidisciplinary Research Journal (RMRJ) is the official multidisciplinary journal of higher education research of the University of San Jose-Recoletos.
The special event was also organized in celebration of RMRJ's achievement of being accepted for indexing by Scopus, the indexing identity recognized as the most respected platform for the analysis of peer-reviewed literature in the world. USJ-R is now included in the list of Philippine-based universities with Scopus-indexed journals alongside the University of the Philippines System, Ateneo de Manila University, De La Salle University Manila, University of Santo Tomas, and University of Science and Technology of Southern Philippines.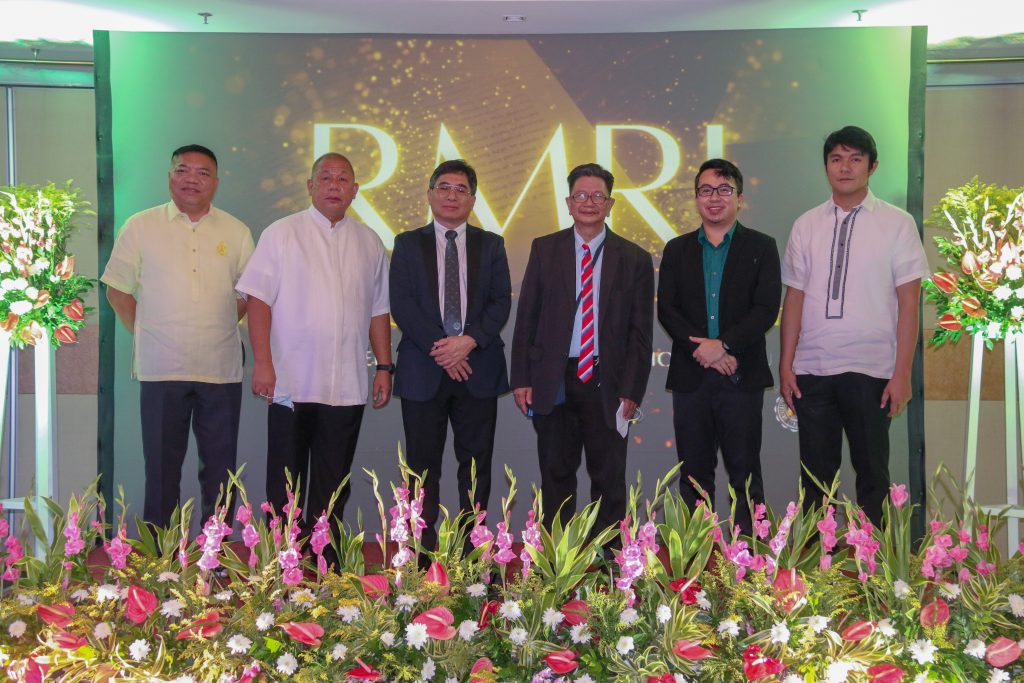 For their extensive contribution to the growth of RMRJ, awards were given to former research directors Dr. Juanito Aliño Jr., Dr. Agnes Sequino, and to the Editor-in-Chief of the journal, Dr. Nilo Bugtai. Surprise awards were also given to unsuspecting individuals to honor their devotion to the work they do for the journal.
In her words of gratitude, Dr. Jessica Avenido, Managing Editor of RMRJ, recognized the contribution of the USJ-R Administration, the Associate Editors, Peer-reviewers, Language and Reference Editors, and the Editorial Staff in helping the journal become what it is today.
Dr. Avenido also gave recognition to the late Dr. Robert Padua, one of the highly respected University research consultants who played a vital role in the creation and elevation of the RMRJ.
The night was filled with a festive atmosphere as the guests mingled and celebrated the results of their hard work.
---
Written by Emmariel Ares | The Purveyor Correspondent